Top 5 Smart Home Starter Devices for Multifamily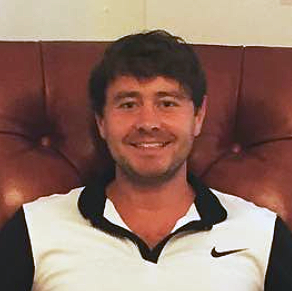 So, you're interested in procuring smart apartments. You probably have some questions: Where do I begin? What smart devices do I need most? What works best with my property? This is commonplace for owners and developers of multifamily communities, and they're legitimate questions given the growing presence of smart home packages within the industry. In the following article we're going to explore, in no particular order, the top five smart devices we believe will impact your property's living environment the most. Consider any three or all five your smart device starter kit.
The Smart Thermostat: The Swiss Army Knife of Devices
This smart device is both utilitarian and surprisingly delightful. Depending on which brand and model you decide to purchase, they can be impressively advanced. Many come with built-in voice control, some can even play music, and all can be controlled remotely through your smartphone. Most importantly, however, is the ability of more recent models to leverage AI to automate temperature and monitor air quality as it learns your routines and behaviors. Smart thermostats save owners, operators and residents a significant amount of money on energy costs. This is to say that while these are thermostats first and foremost, they do much more than keep your home comfortably cool or heated.
The Smart Lock: Access Granted!
Smart locks or access devices are proven to save staff and residents a lot of time and energy. More than that, they're also a technologically sound manner of monitoring the coming and going of guests and vendors across the community. Residents enjoy personalized control through keyless, contactless access to their home. Running late? Grant guests access to your apartment and welcome them in using your smartphone. Working late? Grant maintenance, your dog walker or friendly neighbor access with a few taps, and get notifications when they enter and leave. Away on vacay? Grant your cleaner access to your apartment, and know how long she or he was in there tidying up.

Smart Lockers: Everything In Its Right Place
Ask anyone living or working in a multifamily building and you understand, especially these days, the overwhelming amount of packages doormen and concierges must deal with on a regular basis. This accumulation of materialistic merchandise creates stress among staffers and impatience among residents. Things can get cluttered quickly due to the sheer volume of packages stacked in that mysterious room back behind the desk, and your staff inevitably will find themselves back there desperately trying to locate some nondescript brown box. But it's the line that forms in front of the desk after work and on Saturdays that is cause for concern because residents aren't the most patient people. And you can imagine how much worse it gets around the holidays?
The smart solution is digital package lockers. Amazon has installed these in certain residential properties (mine included), and the consensus among residents in the community is positive. In the case of Amazon's smart lockers, you can either scan the barcode in the Amazon email using your phone or simply type in the code associated with your order. Voila! A cabinet-type door unlocks, swinging open and presenting you with your package. No human interaction. No packages unaccounted for. Less waiting. I foresee proprietary versions of these digital lockers populating buildings more and more. After all, the technology is there.

Smart Lighting: Brighten Up, Will Ya?
This is quite often the first smart feature people install in their homes. Why? Because if you have a Home Assistant or Voice Control Device, it's pretty easy to set up since all you need are overhead lights with dimming capabilities. Smart lighting is also often misunderstood as a convenient luxury—not everyone sees the practical value in being able to control the brightness in a room by saying, "Alexa, turn up the lights!". After all, you could just get up and do it manually or turn on the lamp next to the couch. But where's the fun in that?
The value in smart lighting is being able to control your apartment lights from outside the building. This comes in handy if you have a dog that doesn't like the dark. This way you can save on utility costs and keep your furry friend comfortable by pre-setting the lights to turn on the moment the sun goes down. Another way to get some more meaningful use out of this smart feature, is to take advantage of being able to remotely turn on the lights before you leave the office. Walking into a dark apartment is depressing, especially if you've had a bad day.
Video Conferencing: AKA Smart Intercoms
This smart feature will benefit buildings who don't have 24/7 doorman/concierge service, since getting past the front desk is extremely difficult in most multifamily properties. There are, however, those that can never be too safe, especially when you're new to a city, neighborhood and building.
There's another way video conferencing can be a surprisingly useful feature. Say you live in a high-rise, and the amenity spaces are many floors down. Wouldn't it be nice to see if one of the two pool tables is open before meeting a friend down there? If it's an active time of the week, like a Saturday afternoon or evening, you could be waiting for an elevator for a while. What if you're not a fan of hitting the gym when it's packed with sweaty bodies? Scope out the gym from using video conferencing on your intercom and be sure it's not packed before you throw on your gear and head down.

Be Smart About What Smart Devices You Package
Well, that about rounds out our Top 5. There are other smart devices and features we offer that might better suit your community (e.g., smart blinds), so know that this list is based on what we've been asked about most as well as what we believe to be the most useful or valuable smart amenities.
Owners interested in implementing a smart device starter package in their property's apartments should connect with us by clicking the CTA below. Episense provides developers, owners and operators with smart home solutions and tech-driven amenities that enhance the resident experience and unlock asset value. Schedule a demo today to learn more.