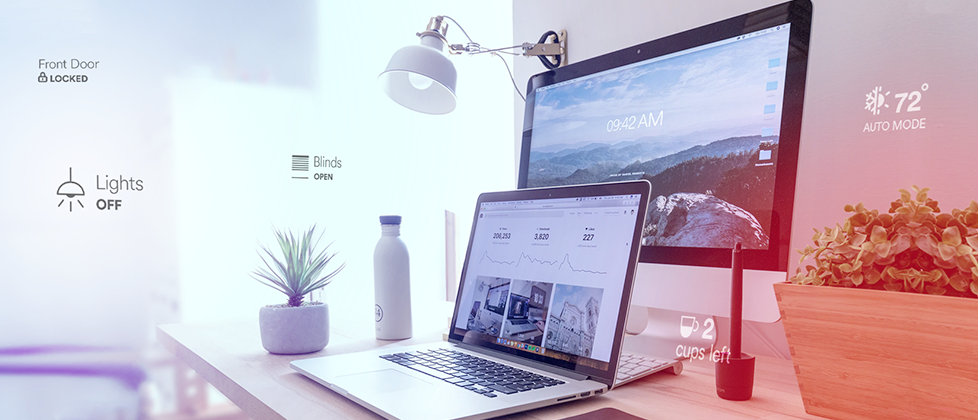 Perfect WFH With Smart Home Solutions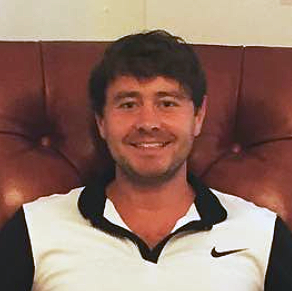 WFH has proven polarizing for "non-essential workers" and their companies. Pre-pandemic, some employees and employers embraced it, while others were skeptical. The latter wondered whether WFH might affect their employees' productivity and performance. For the past 10 months or so—depending on where you've been living—most businesses have been forced to accept WFH in some form or another. It's safe to say that it's been a challenge with some people thriving and others struggling, but hope is not lost.
Once normalcy is restored, there's debate among employees and companies as to whether or not our weekdays will go back to business as usual—the half-awake shower, crowded commute, fawned "good morning!" gestures, coworkers infringing on your work stations, the EOD Irish exit, and the anxious rush home. Who knows what's in store for our work routines in the future, but for the sake of this article, let's imagine that WFH is here to stay for some companies. So, how can we leverage smart home solutions to enhance the new-look everyday grind?

Dream Routines

We all have our routines. I should say we all had them. Have we adapted as well as we might have thought? My guess is probably not, especially for those of us who have kids and/or a partner working at home with us. But routines are important to our wellbeing—they offer us familiarity, they give us structure, and they increase productivity. So, let's paint a picture of some of the ways in-home smart solutions can help us re-establish, if not elevate, day-to-day work habits from our humble abodes.

Up and At 'em!
Fact: waking up is not fun. Waking up when there's no urgency to make a train or subway, and no reason to spend time preparing your hair and outfit for your colleagues is not easy. You know what is easy? To lie in bed until a few minutes before you have to be digitally present? Smart solutions can do wonders by giving you reason to rise and get rolling in your own dwelling.
There's not much worse than throwing off the sheets and jumping out of bed into a refrigerator atmosphere. (Why is it so hot when you go to bed and so cold when you get up?) Anyway, this can be easily avoided using the pre-settings on your smart thermostat's app, allowing you to wake comfortably, and make some breakfast rather than beeline it to the bathroom for a scalding hot shower.
Using your smart lighting app, you can also program your room's lux levels to increase gradually to your preferred brightness, so you can rise and shine, not rise and scream. Got a smart coffee maker? Get one, connect it to your smart home app and have a steaming hot pot of joe waiting for you by the time you're done checking your morning emails or drying off after a nice, relaxing shower.

A Healthy Work-Break Balance
Know how you can set your phone to 'sleep mode'? Just think of the added productivity you'd get out of a 'work mode' - a smart home app that increases the levels of blue and white light in your home office, aiding in residents' focus, so they can think quicker and increase work efficiency. Imagine this app could also connect to your smart home device (e.g., Alexa) to play Bach at the perfect sound level to put you in the zone.
That being said, staring at a screen for hours on end doesn't always result in productivity. We need breaks - time to step away throughout the day, and regroup. Believe it or not, this can be harder for some to do when WFH. So, imagine that this smart home app also comes with a 'break mode' setting to schedule windows of downtime throughout the day through automated lighting and daily podcasts. Or schedule yourself a personal meditation session with calming background music to boot. Tell Alexa to go to your 'To-Do List' and knock off an errand real quick based on your window of availability.

Unwind With No Worries
Many of us dealt with this generational problem when we worked in the office: disconnecting. Technology created this problem, and now we're highlighting how it can be used to solve it? The irony isn't lost on us. And the importance of disconnecting from the endless barrage of emails and Zoom invites isn't lost on us either.
So, when it's time to sign off for the evening and shift the focus to your loved ones, make it count with a few taps on your smart home app. Relax as your lights shift to a warmer hue with no bluelight (which mimics sunlight, BTW), and your shades slowly come down to ward off the rest of the world. Your smart home app is connected to your smart TV, so it knows your ideal "chill" volume. Now, you just sit back and let the entertainment come to you.

Time to Turn In
It's 10pm on a Tuesday and your home knows what's best for you. Time to hit the hay! The temperature in your living room automatically dips down a bit to conserve energy and energy costs, the lights gradually dim, and in case you forgot, the door locks at its designated time. Finally, you ask Alexa to push wake-up time (and all that comes with it) back 25 minutes later than usual because, after all, it's been a productive day.
WFSH > WFH
I think we can all agree that if WFH is here to stay then residents in multifamily communities (me being one of them) will want to WSFH (Work From Smart Home) in a connected environment that enhances their weekday routines. The ways in which we can leverage connected technology to interact with our homes and take control of our everyday are endless. The crazy thing is that many of the smart home interactions mentioned above exist today and can be implemented in your multifamily community tomorrow.
Interested in offering your residents' the ability to work from a smart home? Episense provides developers, owners and operators with smart home solutions and tech-driven amenities that enhance the resident experience and unlock asset value. Schedule a demo today to learn more.