Locked in on the Top Smart Locks

On the surface level, smart locks may not have the same commercial appeal as the smart device featured in our last PropertySense article, but the role they play in multifamily communities shouldn't be underestimated. The convenience and security afforded to both property staff and residents is real and worth the investment.
With smart locks attached to their apartment doors, residents enjoy a more seamless entry and the ability to grant access to guests, maintenance and outside vendors while OOH with simply a tap or two in the app of their smartphone. On the other hand, property managers, leasing and maintenance staff no longer have to deal with chasing or changing keys. And property-wide access, including amenity space and vacant unit entry is easily granted from management office laptops and desktops. Think about all the time reclaimed, effort saved, and jobs made easier and more enjoyable. Staff with ear-to-ear smiles and newfound friendliness serves not only residents, but prospective renters too. For more on property-wide perks of community-wide access control, check out our previous blog post.
Now, before we dive into the Episense team's top five smart locks on the market, let's lay the foundation as to what exactly constitutes a top-of-the-line smart lock. First, it has the ability to be programmed remotely. Second, it has the ability to be app controlled. Third, it has the ability to be locked and unlocked remotely. It's important to note that in order to check all three boxes requires an internet connection somewhere along the line. Get it? Got it? Good. Let's move on to the best in-house smart locks.
XS4 by SALTO Electronic Locks
SALTO is known by most to be the top smart lock in the business, and it's their product's durability and reliability that cements it as top-notch on the market. While their product range is impressive, it's the XS4 device that we commend and recommend most. With no hardwiring necessary, a totally wire-free networked electronic locking solution, and a great range of features, this smart lock leaves little to be desired. The XS4 escutcheon range is specially designed to fit on most standard doors, and works with a diverse array of mortise locks.
From a raw hardware standpoint, this sturdy lock will outlast most, if not all, others. A dependable and versatile device, it allows for full remote cloud control, meaning it can be accessed from practically anywhere, which obviously includes controlling the lock itself, remotely.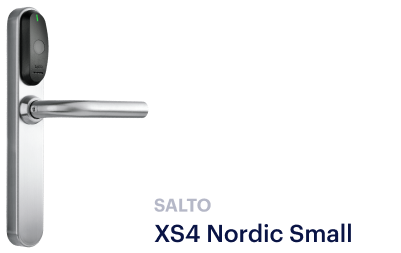 Schlage BE467 Control™ Mobile Enabled Smart Lock
Schlage, as a brand, carries more credibility than all the others on our list, which is saying something. And the Schlage Control™ mobile enabled smart lock was designed specifically for multifamily community access. Property managers benefit from intelligent efficiency, allowing them to effectively lose traditional keys and all the hassle that comes with them, and seamlessly manage units and property-wide access, while reclaiming precious time and saving some serious coin. Of course the perks extend to residents as well, who enjoy convenient security by gaining entry to their homes via smart credentials or through their smartphone. Built-in BLE mobile credentials unlock endless possibilities for the future.
The Schlage smart lock comes as a deadbolt or interconnect lock in two trim styles as well as a broad selection of finishes and suited decorative lever designs that add a level of aesthetic luxury to the property. All that being said, with Schlage NDE locks, you have to connect over Bluetooth, meaning the manager has to physically walk to the door and pair it with a fob for the resident when it comes to move-in time. While not ideal for busy property staffers, it's a minor inconvenience considering all the aforementioned advantages these smart locks enable.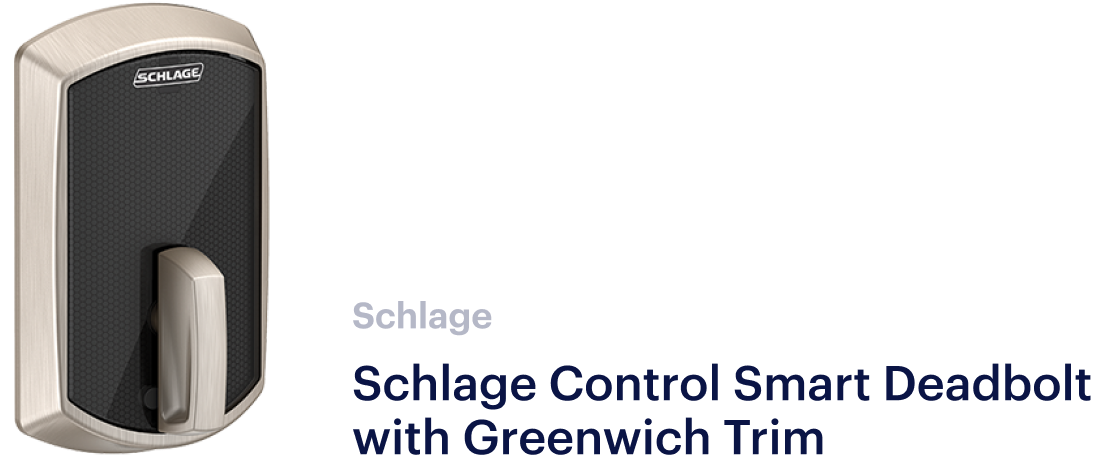 igloohome Smart Mortise 2+
Ever describe a lock as "beautiful"? I'm guessing no, but that's about to change. The brand new igloohome Smart Mortise 2+ strikes a beautiful balance between design and functionality. According to igloohome, it sports next-level "keyless convenience", and I'd say that's pretty accurate. Speaking of accuracy, this smart lock sports superior precision evidenced by arguably the most uniquely secure form of access there is: your fingerprint. That's right, it features a fingerprint scanner for an unreplicable form of authentication. Simply place your index finger on the top of the lock and in a matter of seconds, open sesame! High-speed detection sensors feature 2D capacity-contact technology with 508 DPI spatial resolution that boasts an image capture speed of up to 2 megapixels per second. In other words, not only is it super precise, but it's reaction speed is unparalleled. One last thing about the sensors; they're built with enhanced ESD resistivity and a concealed design to reduce the likelihood of unwanted tampering. Now, that's what we call a personal touch!
If you haven't picked up on this yet, know that our team is a huge fan of this smart device, and so we're going to keep singing its praises. Another feature to the Smart Mortise 2+ definitely worth mentioning is that with igloohome's proprietary algoPIN™ technology, there's no need to be near the lock to set up PIN codes for your residents. Property managers can quickly generate access codes from anywhere. No waiting for the elevator, climbing stairs or walking long, winding hallways.
Other than fingerprint authentication (which by now you know we're obsessed with), you can choose from PIN codes, Bluetooth keys and RFID credentials to unlock your apartment door. Expecting guests or vendors, but at work or out and about? All you have to do is set the duration of PIN codes and Bluetooth keys to allow a window of access to your property, and ensure it's kept secure once they've left.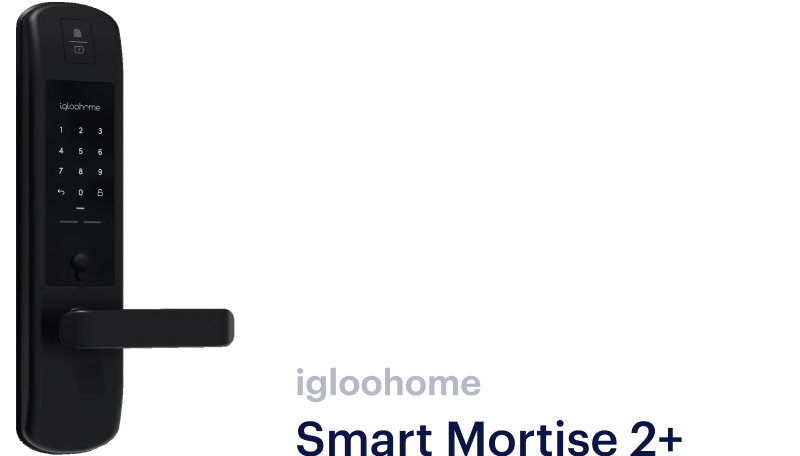 DORMAKABA SAFFIRE LX-M
Another exemplary combination of security and style, the Saffire LX-M electronic mortise lock is equipped with the latest and greatest in RFID technology and property-wide access control for multi-housing communities. With this sleek, in-house smart lock, managers can track entry and egress activity and update access authorization without having to physically interact with the lock itself. 'No Touring' features allow prospective renters to participate in self-guided tours as leasing staff gives access to units and common areas from their office desks, saving time and money, among other more timely benefits (less physical interaction). Staff is also notified when batteries need to be changed or a door is propped open.
Residents, of course, are given secure mobile access to their homes and common areas throughout the building. Hey, that's two less keys (for apartment door & mailbox) and one less fob (for amenity spaces) dangling from your carabiner or buried at the bottom of your purse.
Backed by dormakaba Community access management software (sold separately), Saffire LX series locks are built and used for multi-housing applications. This software paired with smart locks like the LX-M, affords property managers 24/7 web-based access control. Add new residents, grant entry to amenity spaces, and create RFID credentials or mobile access keys in no time with Community. For retrofit projects, these smart locks easily replace current mechanical or electronic door locks. And if you're breaking ground on a new development or simply replacing doors, Saffire LX smart locks are an ideal upgrade suitable for small to large-scale multifamily communities.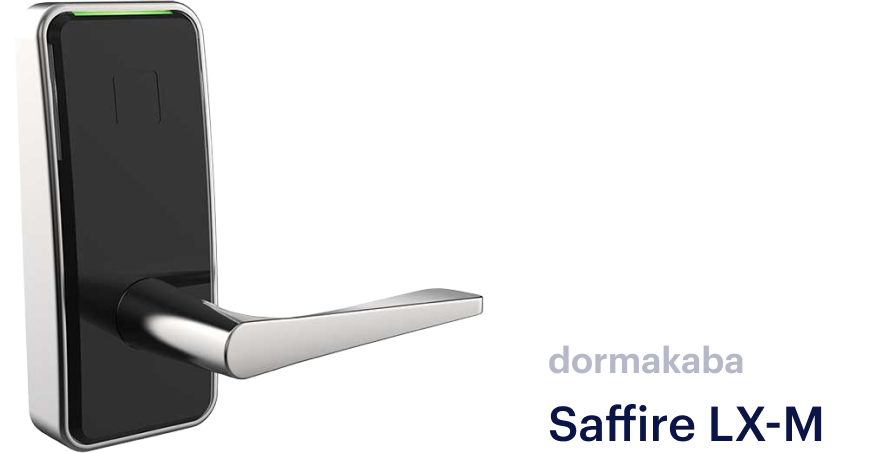 Brivo Access & Brivo ACS100
Unlike the previous smart locks, Brivo Access is more of an access control ecosystem than a singular smart device, although we will touch on the ACS100 reader too. Touting itself as a "breakthrough building security solution", Brivo Access provides facility-wide access control and advanced operations so management can make data-driven decisions based on actionable insights. Let's dig a little deeper into these "modernized operations". Essentially, owners, developers and managers gain comprehensive visibility into robust data analytics, streamlined workflows, identity management integrations, and powerful security features, which is to say that Brivo Access tracks, records, streamlines and secures the comings and goings of everyone in your multi-family community. With real-time access control and event-tracking, it also increases the efficiencies of your security operation and the overall wellbeing of your building.
Lastly, Brivo Access is flexible and adaptive when it comes to finding the right technology package to integrate with your existing hardware and accommodate your evolving needs. We realize we just threw a lot at you, but Brivo brings a lot to both your property and people with tech-enhanced security, protection and convenience.
Let's put an exclamation mark on this smart lock list by talking about the Brivo ACS100. An all-in-one reader and controller, this lock is categorically different from the previous devices referenced above. Put simply, it's a single door control panel combined with a Brivo Smart Reader. It's built for multi-site applications, single doors, remote locations and interior doors (conference and storage rooms), so management and residents can enjoy property-wide access control. The Smart Reader is designed for a hands-free user experience with Fluid Access, a proprietary feature. Finally, multiple credential technology supports both mobile and smart cards, so staff and residents can grant access from anywhere and with little to no interaction with the reader itself. Perfect for germaphobes everywhere!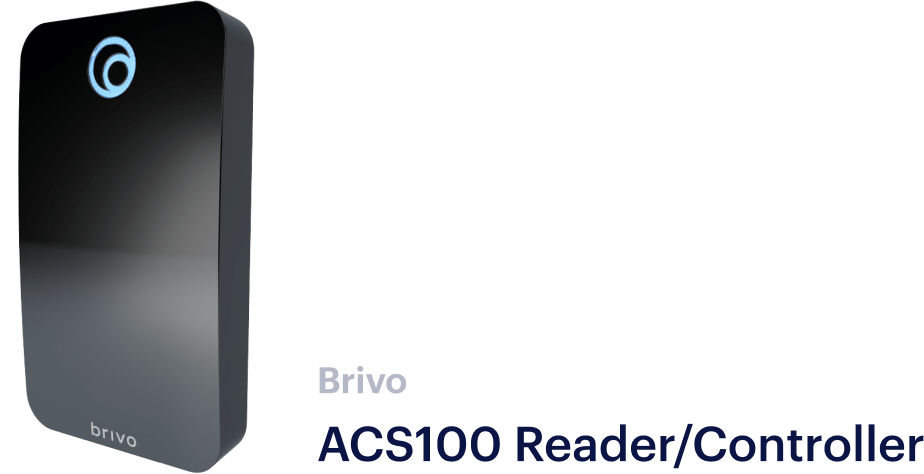 Latch Onto the Next Level of Smart Locks
Much like last week's PropertySense post on smart thermostats, there are different reasons to like each one of these smart lock/smart access products. I'd like to think we hammered home the important role smart locks play in the everyday operation of multi-housing properties as well as the benefits they grant management, staff, and residents, not to mention guests and vendors. The modern designs and advanced, if not unconventional, functionality of some of these smart locks opened my eyes to how delightful opening doors can be. And of course, there's nothing like feeling secure and in control of your home at all times.
Interested in smart locks for your multifamily community? Episense provides developers, owners and operators with smart home solutions and tech-driven amenities that enhance the resident experience and unlock asset value. Schedule a demo today to learn more.
Robert Mudd
VP Business Development