Exploring the High-end Smart Home Market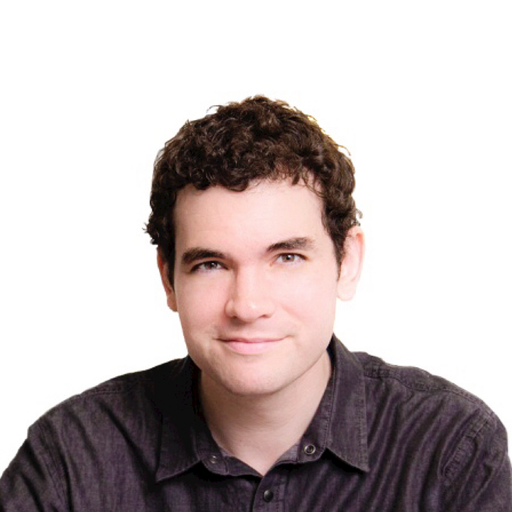 There are smart home devices and then there are premium smart home devices. Now to be perfectly clear, we're not saying that premium smart devices are any smarter than the standard ones. We wrote about what makes a device "smart" in our debut blog article, and that assertion holds true as we explore premium smart home devices. The only difference between your everyday smart devices and the following devices lies in the word "premium". They're expensive. They're uncommon. They're impressive. But hey, a person can dream, right?
It's also important to note that while many of these devices are currently considered luxuries, they could very well be the norm in the near future. Outside of the price tag, the biggest obstacle keeping them from entering units, rooms and homes everywhere is their inherent complexity. It's ironic, but also undeniable, that the same smart technology that makes them so direable, also makes more traditional consumers hesitant to adopt them. Suffice to say, their target audience tends to be younger, tech-savvy consumers that either prioritize connected living experiences over physical features (e.g., a smart fridge over marble countertops) or are fortunate and informed enough to have both. Whatever your situation may be, it doesn't hurt to look!
Smart Storing & Cooking
The aforementioned 'smart fridge' has been around (at least in concept) for about ten years, but only recently have companies begun to roll out more useful, and relatively more affordable versions of the device. Samsung's Family Hub fridge certainly looks the part with a large smartscreen on one of the doors. Part fridge part entertainment system, it can play videos, display your music controls, or use internal cameras to show you what's stocked inside. Place restock orders from online shops, and use the smartscreen to leave reminders and notes for family members. We're increasingly seeing that companies, in reaction to consumer demands and purchasing patterns, are more interested in the fridge-focused features because they already have other devices (iPad, Alexa) that can play videos or music in the kitchen.
The 'smart oven' is another useful smart home device popping up in connected kitchens. For instance, the June 12-in-1 smart oven—a versatile, connected quick-cooking device—bills itself as "full countertop smart kitchen", is. As its name implies, this smart appliance can be used in twelve different ways from a conventional oven to a roaster to a grill and more. Using AI-technology, June can recognize what's cooking and help you make it better with over 400 guided smart recipes created by professional chefs and synced to your device. It features "Smart Connectivity" and real-time responsiveness through a proprietary chip set that makes for a more reliable connection. Through the June App, you can remotely preheat and adjust time and temperature, watch what's cooking with live video, and receive smart alerts for your mealtime ETA. All of this makes it an ideal fit in the kitchens of people and professionals lacking the time to cook meals the traditional way.

Shades of Brilliance
The following smart device is already found in the guest rooms of boutique hotels and in modern homes across the country, but due to its utilitarian nature, it may not scream luxury. In our minds, however, smart shades have advanced themselves to the point where we must consider them a premium smart home device. When it comes to motorized window treatments, Somfy delivers everything under the sun—interior window coverings, exterior shading, exterior protection, smart home and controls, and commercial motorization projects.
For the sake of simplicity (and brevity), let's focus on interior window coverings, specifically motorized blinds and shades (rather than curtains and draperies). Control custom made and professionally installed smart shades and blinds with the touch of a button. Let the natural light pour in or maintain your privacy via a remote control, tablet or smartphone. With ONE click you can open or close all motorized shades in your home through the app, myLink. Think about all the time and effort that saves you on a daily basis. The same app enables you to select your own scenes and customized scenarios tailored to your stylistic preferences. Lastly, with said app you can automate scenes on a seven-day schedule, and let Somfy set the scene to suit your daily routine.
And now to the final premium smart home device on our list: in-wall lighting and control systems. The Brilliant Smart Home System is a great example of what this smart device is fully capable of. Essentially, it's a set of controls built into the wall in a central location within your home (i.e., right outside the kitchen) that enables residents of homes and apartments to manage every smart device in their living environment from one central location. Lighting, music, cameras, locks, climate, scenes, and more can all be controlled from one convenient place. Brilliant comes equipped with built-in voice, camera, motion sensor, and intercom, plus a free all-in-one mobile app. The Brilliant Smart Dimmer Switch elevates your lighting game by turning regular lights into smart lights and increasinging the intelligence of current smart bulbs. Motion detection automatically turns lights on and off to help you save energy. Brilliant!

Clean, Healthy Home Solutions
Air purifiers have been around for many, many years, but not on the advanced level they are now.They became staples in dorm rooms, apartments and bedrooms as far back as 20 years ago, maybe longer. Obviously they've come quite a ways since then. Take Dyson air purifiers for example; they're some of the smartest, most effective devices on the market today. They offer a wide array of advanced air-purifying products re-engineered to deliver 50% cleaner air, and products are tailored to consumers according to functionality. There are options to suit everyone's needs—ones that purify and cool, purify, heat and cool, and purify, humidify and cool. All of the above "remove gases and odors, and capture 99.97% of allergens and pollutants 0.3 microns in size", according to Dyson. Once again, all of these smart home devices can be controlled remotely via the Dyson App.
Another well-known smart device that can also do wonders for your home whether you're there or away, are robot vacuums. Most of you are familiar with iRobot, and while they remain popular and effective, there are other advanced vacuum devices out there to consider. The Roborock S6 MaxV is certainly at the top of the list. Equipped with twin cameras, it can spot AND accurately estimate the location and size of obstacles in its path, rerouting its course around them. Infrared imaging allows it to see in the dark, so it can effectively clean at night, provided you're a sound sleeper. The company's proprietary navigation system, PreciSense LiDAR, ensures a fast and efficient floor home clean whether your home is an open tarmac or a veritable obstacle course.
You Can't Have It All...or Can You
There's no denying that all of these premium smart home devices are either incredibly useful and convenient or just plain cool. Like any luxury good on the market, choosing which one to invest in is a tough decision because most of us can't have them all. Therefore, it comes down to prioritizing which ones stick out as the perfect balance between a need and want for any given living environment. Which smart home device(s) will people get the most out of and be willing to pay a premium for.
Whether you're a homebuilder, multifamily owner or operator, or hospitality investor or executive, we hope we've proven that it's pretty clear that homeowners, renters and guests are going to be viewing these smart home devices differently with each passing day. Today they might be nice-to-haves, but tomorrow they could be must-haves. If you need assistance figuring out which premium smart devices might elevate your property, while increasing ROI, don't hesitate to reach out.