Enhance the Guest Experience the Smart Way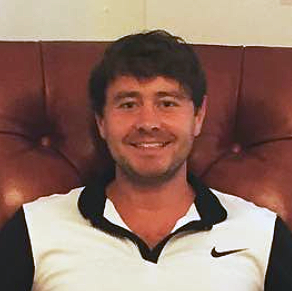 We've talked about the many ways smart home technology can elevate the resident experience in MDU communities, but what can it do to improve the guest experience in hospitality locations? Some major hotel brands are already toying with the idea by featuring a smart device or two in their guest rooms. While this is surely a welcomed surprise to some guests, it doesn't exactly move the needle in terms of improving the quality of their stay.
So, how might the hotel industry leverage smart home technology to secure those coveted five star ratings on Tripadvisor, Expedia or any of the other seemingly endless list of travel websites? Unsurprisingly, we happen to have some thoughts on how to make that happen. Below we'll illustrate how a major hotel chain can elevate the guest experience and improve brand loyalty using a series of hand-picked smart devices and a user-friendly white label app.
The App Makes Everything Happen
Upon arrival, you download the hotel-branded app and create an account that will be used at any of their other applicable locations. Since the app doesn't know anything about your preferences and behaviors yet, it may ask you a few questions to learn whether your stay is for business or pleasure and what your routine might involve. Questions could be something like, "What's your typical wake-up time? Do you use the on site amenities?". However, if you want to skip the hassle of filling out a survey, you can let the software, powered by AI technology, learn your preferences along the way. This is more easily accomplished than you'd imagine. All the relevant data harvested from the implemented devices is saved inside the security-encrypted app. This allows the AI to personalize your experiences moving forward. If you're more of the spontaneous type, you can always manually alter your room's environment as your uses change. Lastly, if you're not the most tech-savvy person, the app will guide you through how to operate and control each smart device with step-by-step instructions.
Cardless Room Access

We all have enough cards as is, and so it's far from ideal to have to cram yet another card into that George Costanza wallet of yours. Some might say, "Well, just keep the card in your purse or pocket." Not smart. Aside from running the risk of losing it in the depths of a purse or slipping out of a pocket, you also can't let the piece of powered plastic anywhere near your phone less it will cease to function. Ever had that happen to you? It's infuriating. In either scenario, you'll find yourself wasting time in line in the lobby waiting for a new piece of programmed plastic. The solution is smarter.
Some hotels are already doing away with cards, acknowledging their pitfalls well before the majority of the hospitality industry. While there are a few ways of granting guests cardless access to their rooms, we think it's best to keep everything you need in one place: your smartphone. Pretty much everyone has one, and an easy-to-use, unique code can be sent to you via text or email by the concierge to open the door. Smart locks on guest rooms allow you to hold your phone near the lock and just like that, you're in. After all, you don't go anywhere without your phone, making the ever-present plastic key card one less thing to remember.
Comfort Catered to You
The first thing that hits you when walking into any room is the temperature. It's usually too hot for some and or too cold for others. It's hard to get it just right for every individual. Smart thermostats automatically set the room temp to "just right" according to the predetermined temperature and relative humidity outside.
When you're away, your hotel room is your home base. Therefore the ability to change the thermostat settings remotely as you wrap up your latest adventure and head back, goes a long, long way. Day by day, trip by trip, smart thermostats learn your preferred temperatures and will adjust accordingly. If you want to keep the balcony door open for some fresh air, they will adapt to keep your desired comfort level in real time.
Tuned in to Your TV Taste
It's certainly not uncommon to stay in hotel rooms featuring flat screen TVs, pre-loaded with streaming services on top of the usual cable channels. However, to access your streaming services you have to log in with your username and password, and we all know how laborious that can be. It's almost not worth it, especially when you're only going to be there for one night. Enter smart TVs. Instead of scrolling and clicking letter by letter, number by number, you can simply go to your hotel app and log in using one username and password. Then the app will store this information for your next stay.
For those who want to wake up and tune in to their usual cable networks, smart TVs will guide you to the network/program of your liking the moment you turn on the TV. If that's not available, it can recommend something else that likely suits your taste. No more channel surfing to find what you're looking for. Smart TVs paired to an app solves this problem and saves you precious time. Signing into the brand's app makes it good to go.

Smart Baristas?!?
Many hospitality chains offer a small carafe or single serving coffee maker to get that first morning cup before heading out for the day. Imagine—no, embrace—the fact that smart coffee makers are real, attainable, and attractive to guests. Many travelers want to get the most out of their day, which means getting up and moving.
This particular smart device is something one could consider "niche", but in reality they add some serious value because they're typically the first thing a guest interacts with in the morning. Wouldn't it be nice to go to bed at night knowing that at a preselected or learned time your coffee will go ahead and do its thing? It's already ready for you when you're ready for it.
Give Guests a More Personalized Experience
All of these benefits are driven by the app+smart devices. Each device lends another layer of info dictated by the guest's stay. Combine these multiple layers, the guests stated preferences, and the hospitality asset itself, and you're set to reap those five star rewards stay after stay. A solution like this allows a chain to offer repeatability, dependability, and desirability, creating a nearly boutique feel out of any big box brand.
Where do you see your guest experience strategy headed in the next 1-2 years? If you've already offered the traditional amenities, then these kinds of services will provide the best opportunity to increase loyalty, excitement, and a new set of intrigued guests who want to share in the elevated experience.