Elevating the Needs of the Modern Resident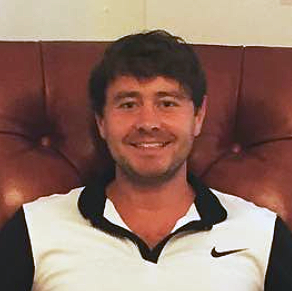 What really makes the resident experience special today? A cutting-edge gym? A pool? A pool table, poker table and ping pong table? Outdoor grills? Spacious lounges filled with flat screen TVs? No, these are now considered table stakes. What truly elevates the living experience for the modern resident aren't physical amenities at all. What multifamily housing residents crave today is community, connection and personalization.
More Connected Communities
Having lived in "luxury" buildings in New York City and Jersey City, as well as having branded residential properties in the former, it's become increasingly clear that people want to feel like they're a part of something more. It came as a bit of a shock to me that Thursday night cooking classes and Summer movie-showings reached max capacity in a matter of hours. Hours! Once the concierge hit "send" the community responded at a fever pitch, while the pool tables stood unused—functioning more as a parlor trick for gatherings on Football Saturdays & Sundays.

So, how might smart devices enhance the community dynamic? Well, for one, those digital community boards? The ones where residents only post when there's a complaint or to sell used furniture on their way out of dodge? A personalized residential app transforms these boring, Craiglist-type bulletins into fun and resourceful havens of activity. Residents can recommend dog walkers, house cleaners and fitness instructors.They can be used to help residents get to know and socialize with each other.
In essence the board breaks down barriers. The board becomes more interactive, more useful in bringing residents together over shared interests. And while this specific example is undoubtedly desirable to potential and current community participants, it's just one of the many tech-enhanced amenities that will breathe life back into your building.
Home Smart Home
The way I see it, a smart home is only "smart" when all devices are connected for the sole purpose of seamlessly serving you, enhancing your experience. Imagine coming home to an apartment that's expecting you. As the smart lock on your front door turn, your home welcomes you in, the lights turn to the perfect level of brightness, smart blinds rise revealing your favorite outside view, and the thermostat is already set to your preferred temperature. Sequences like this one merely scratch the surface of what's possible through smart home solutions. And this is a personalized amenity I foresee residents standing in line outside your building to experience on an everyday basis. Mi casa es mi casa!

Sure, being welcomed home with the open arms of smart devices takes accommodation to an elevated, more personalized level. But what about when you're away from your beloved home? I'll admit, these days none of us are generally away from our roosts for too long, but eventually we're going to have to go back to the office and put some of that accumulated vacation time to good use! You might be asking yourself, how can the resident experience continue when I'm not there? Oh it can...and it will.

Home Away
While you're OOH (Out of Home, aka the new OOO), you can use your smart phone to grant your brother and his new girlfriend access to your apartment with the touch of a button OR leave them in the hallway for 30 minutes sweating it out. If you have a fur-baby, you can keep the room nice and cozy for the little fella. With smart sensors throughout your apartment, you'll also be alerted to any mischief that the little terror gets into (e.g., running around knocking down plants and lamps, chewing up your favorite couch, etc). Oh, and if there's a leak, you, as well as building maintenance, will be notified immediately. You'll be able to okay staff to enter and take control of the situation from wherever you happen to be. Residents will pretty much know anything and everything that's happening in their home through their app. And that, folks, is what we like to call peace of mind—an invaluable asset in these uncertain and abnormal times.
How?
We've talked about the why. We've talked about what. We've gotten into the where, when, and why. Let's look at the how. We all know that residents are the reason we are able to do what we do. They occupy our buildings; we curate events and environments we believe they'll find value in; and ultimately we want them to stay for as long as they can. But I don't know a single one of us that would be opposed to receiving benefits from the same devices we're using to accomplish these objectives. Next, let's really digest what these connected implementations can do to speed up our efficiencies, increase our effectiveness, and gain insight into this new path forward.
William Hogan
Creative Director