Building Monitoring Systems Help Reduce Wasted Utilities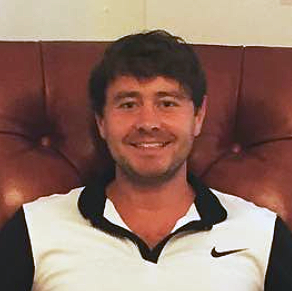 Episense exists to provide intelligent, building-wide monitoring systems to investment real estate properties across the country. So, when we look at how hard the hospitality industry was hit by the COVID-19 pandemic, we see an opportunity for that particular market to not only bounce back, but bounce back better, and more equipped for the future. While vaccinations are becoming available to all and people are beginning to travel more frequently, hospitality companies remain in the nascent stages of their collective rebound. And so, they're gearing up to accommodate larger numbers of guests, but with a skeleton crew. This is where a smart solutions company like Episense, through the implementation of Building Monitoring Systems (BMS), helps boost your investment's productivity today, all while laying the foundation for the future.
BMS Is Your Investment's Best Investment
You may ask yourself, "Why BMS? And why now?" Building Monitoring Systems do wonders, especially in the hospitality industry, because they transform the investment into a fine-tuned machine, benefitting all parties involved—owners, management, staff, and guests. Essentially, you'll be able to do more with less, allowing management and staff to focus more on the guest experience. You'll save time and money on maintenance, reduce energy expenditure and water waste, while uncovering other operational inefficiencies to improve upon.
Undoubtedly, you've heard the phrase the "new normal" tossed around—perhaps too often—during this pandemic, but I've always preferred the "new now". BMS, in actuality, is the "new now" and will become the "new normal" in the hospitality industry because it makes people's jobs easier, provides maintenance with real-time alerts so they can fix things before they fail, and offers management the information needed to make data-driven decisions and set up rules for automations.
A BMS may consist of sensors, AI-powered dashboards, and sometimes even smart thermostats. That's it, really...and the way the system works is also pretty simple! The sensors monitor the conditions and/or activity going on in important parts of the building (e.g., vents, pipes, the heater, the cooler); then that data is passed to the dashboard, which uses AI to make sense of the information; and ultimately gives prompts to your investment's team to tackle. Obviously, I'm painting the way BMS works with a broad brush, but fret not! I'll be breaking it down piece by piece in the next section without getting too technical and putting you to sleep.

Sensors, Sensors, and More Sensors!
These systems all start with sensors. Now there are many types of wireless sensors, but the most important are the following: contact, water, temperature, power, and air quality. Contact sensors placed in guest rooms can monitor whether or not a window or door has been left ajar. When left open for a predetermined period of time, an automated response is triggered and the AC or Heat adjusts accordingly.
Water usage is another issue that almost all hotels and lodging facilities need to lessen without depriving guests of a nice, long, hot shower. According to the EPA, hospitality properties account for 15% of the total water use in commercial and institutional buildings in the US. The good news is that industry estimates suggest that with the implementation of water-efficient practices, commercial buildings can decrease operating costs by 11%, water use by 15%, and energy use by 10%. Water and power sensors monitor usage, providing property-wide data and revealing insights into areas where water and energy can be optimized. Leak detectors can also alert maintenance to issues in hard to reach, out of sight areas before they become a serious problem.
Temperature sensors placed inside common areas and outside the facility can automatically regulate the temperature within based on changing weather conditions. When it's a comfortably warm day, say mid-70s, nobody wants to walk into a lobby that's blasting AC to the point where you have to throw on a jacket. Nobody likes getting that unnecessarily high utility bill either. Air quality is another condition sensors can monitor in every space throughout the facility. It's also become a hot button topic due to COVID's inherent nature. Aside from identifying virus-prone conditions in interior hallways, other enclosed spaces, and even guest rooms, we'd all gain some peace of mind knowing we're breathing in clean air. Now that we've got the concepts of sensors down, let's combine their intelligence into something actionable.

The Dashboard aka "Ground Control"
The purpose of a Building Monitoring System goes well beyond the simple readings that the sensors, detectors, and additional devices provide. The most common deliverable to combine the disparate streams of data is a Managerial Dashboard. However, in order to utilize this information to its fullest extent, the BMS Dashboard must prompt effective changes to the areas the sensors are observing. IE: if the temperature outside eclipses a certain deviation to the inside, the dashboard would either tell the user to account for the change or change it automatically. This requires the dashboard contain some aspect of AI-driven analytics to suggest ways the asset can save on energy and or water expenditures. The changes in these automations can be triggered from previously determined rules, or they can be put into effect through human interaction. Effective dashboards should combine current data, compare it against historical usage, and allow a user to manipulate the environmental devices in real time.
Ownership groups in the hospitality space will need to remain focused on marginal savings inside their assets. BMS solutions are becoming the go-to approach for saving on expenses that are truly waste. The individual pieces shown above combine to create focus on asset optimization, and the opportunity costs of waiting grow with every day. Now is the time to truly investigate how your asset could increase its effectiveness and efficiency, so don't hesitate to reach out to us today.