Access Control in the COVID-19 Era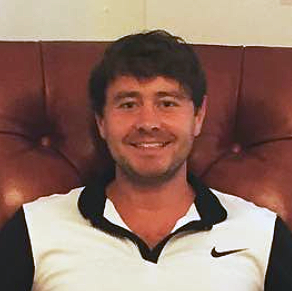 We broadly tackled the benefits of access control as well as our 'top 5 smart locks' in two previous blog posts. But we haven't gone deep into the weeds on why and how smart access is so advantageous in multifamily communities during the COVID-19 pandemic...and beyond. Because if we've learned anything, it's that we can never be too prepared.
While we hope we're in the waning months of unvaccinated living during a global pandemic, anti-social behavior and obsessive hygiene habits continue to rule our day-to-day. It might even continue to do so months after we've all received our shots. Enter keyless, contactless access control. Yes, it's convenient. Yes, it affords us more control. Yes, it can be delightful. In times like these, however, it's more than a perk.
There's serious demand for smart access control, and for good reason. I hate to be a downer, but it's because there's no guarantee life will be safe and mask-free—back to a seemingly distant idea of what constitutes normal living—until 2022. There's an idiom that best describes how we should deal with the limbo we're in now: hope for the best, expect the worst. So, until we're out of the woods, we have to do our best to protect ourselves and our loved ones.
Can't Touch This...
Going on a full year of being wary, if not fearful, of touching objects has already developed into a condition comparable to germophobia. For some, this glove-wearing, excessive hand washing routine will continue beyond universal vaccination. Touchless, or more specifically, keyless access will be a much-desired feature across multifamily properties for today's and tomorrow's residents. And who can blame them?
There's comfort in the ability to use your fingerprint on your apartment lock or your smartphone to access your apartment. The thing about metal keys, fobs, and access cards is that we don't know how many hands they've exchanged prior to arriving in our possession. And what if we leave our key in our home, or even worse, lose the thing? (You know how much some buildings charge for replacement keys?!) Then, we have to use the spare building key you get at the front desk, and who knows where that thing's been. The point of all of this is to say that by personalizing access, it gives us an added sense of reassurance, and will continue to post-pandemic because there's always the flu, stomach bug and strep to look out for.

Manage Responsibly
The people who equally benefit from building-wide access control under today's circumstances are management and property staff, namely leasing agents and maintenance workers. These are "essential workers" who don't have the privilege of WFH. Units need to be shown. Things need to be fixed. And the latter, especially, needs to be done on premises.
Let's start with how access management benefits leasing agents. You're probably familiar with the practice of "self-guided tours". Property-wide access control enables leasing agents to grant prospective renters entry not only to the building, but to common areas, amenity spaces, and vacant units from their office desk or even their smartphone. All the prospects need in order to explore the property is a map. Once they've walked around and seen all they came to see, everything goes into lockdown (no pun intended) automatically after.
Moving on to maintenance workers, let's say something needs to be fixed ASAP in a resident's unit. These are relatively tight quarters for a few maintenance people AND the resident(s) to be gathered for a prolonged period of time. Neither may feel comfortable packed in all at once for even ten minutes. With smart access, the solution to this problem is simple. The resident can leave their unit and go run an errand while building management remotely grants the worker(s) access. OR let's say the resident is away, but was alerted to a leak in their apartment, and management can't be reached. The resident can simply grant maintenance access through their smartphone, and be alerted once they've patched things up and vacated the unit. Physical interaction averted!
Thou Shall Not Pass!!!
So, I happen to live in a multifamily community that I believe does a pretty good job at managing amenity spaces, specifically when it comes to the gym. But it could be done better. While the building has an app to reserve amenity spaces (e.g., one of the grills, the golf simulator, etc.), it wasn't until a few months back that they made residents reserve gym times to limit the amount of people working out at once. They also did this so they could do some loose contact tracing in the event someone contracted COVID-19.
The problem is it's very hard for a quite limited staff to enforce the number of people working out at the same time. Oddly enough, it's also the one amenity space in the building you can access without your fob, so you can't track people that way. (I doubt they can even track individual fobs anyway.) Hence, the enactment of gym reservations that many residents fail to make because they're not used to it, and they know the odds of getting caught in there with no reservation are slim.
But what if my building had smart access control across the entire property? Management could be alerted every time a resident entered the workout area, and through their building app know exactly how many people are in there at any given time. They could also know how long each individual is in there sweating and grunting away (sorry, gym rats). Once the gym reaches capacity, over-eager gym-goers would be denied access, for their own good, until someone finishes their workout and leaves the gym. Draconian? Maybe so, but wouldn't you prefer to workout safely than not at all?

Smart Access Will Set You Free
You might be thinking to yourself, "The numbers are going down. The vaccines are rolling out. Spring is around the corner. Do I really need property-wide access control at this point?" Well, I touched on this earlier, but the fact remains that it's going to take residents some time to get back to their normal lives and fully embrace their old habits and routines. Some people will take longer than others, and some may be so scarred from what we've been through this past year that they may never fully go back.
With smart access control implemented throughout your entire community, residents and management alike can feel a renewed sense of empowerment, control and comfort—all of which were taken away from us because of the pandemic. And like I mentioned above, unfortunately there will always be contagions. Keyless, contactless solutions may help us curb the spread of these other more common sicknesses. Not to mention that this is simply the way in which our society is moving anyway. After all, there's a reason you have that chip in your debit/credit card. Do you enjoy using it when you can? I know I do.
Property-wide access control is a smart investment in multifamily communities now and post-pandemic. Interested? Let's have a contactless conversation! Episense provides developers, owners and operators with smart home solutions and tech-driven amenities that enhance the resident experience and unlock asset value. Schedule a demo today to learn more.